OCCO Art Gallery es una galería de arte situada en Madrid que nace con el objetivo de contribuir a la difusión  del arte contemporáneo en Madrid, en España y en el mundo.
En Madrid: Un espacio atractivo y diferente situado en una de las mejores zonas de la capital de España. Una galería muy especial con dos ambientes: la sala blanca y la sala negra. Una manera distinta y muy especial de mostrar y de disfrutar de las mejores obras de arte.
En España y en el mundo: Con la asistencia a ferias nacionales e internacionales de arte, así como por los acuerdos con galerías en distintos países.
La pasión por el arte es lo que nos mueve y la aderezamos con infinitas pinceladas de entusiasmo y trabajo. Creando nuevos caminos e innovando se consigue llevar el trabajo del artista hasta el coleccionista. Nuestro esfuerzo se orienta con el objetivo ser un interlocutor activo dentro del panorama social y cultural con la ayuda de artistas que ofrecen su particular visión de la vida y que la mejoran con sus propuestas estéticas en los campos de la pintura, escultura, grabado, dibujo, digital, fotografía, videoarte o instalaciones.
Un equipo de profesionales del arte, el marketing y las nuevas tecnologías, unidos para conseguir que los artistas y sus obras se abran camino en el mercado del arte, siempre difícil y en estos momentos en transformación radical. Nuevas oportunidades y nuevos desafíos. Mercados digitales y globales, una ocasión para llegar a nuevos coleccionistas y amantes del arte. Conscientes de ello, nos hemos comprometido a abrazar las nuevas tecnologías para conseguir una mayor difusión del artista y dar a conocer sus obras a amantes del arte de todo el mundo.
Si te gusta el arte, te gustará conocer OCCO Art Gallery. ¡Te esperamos!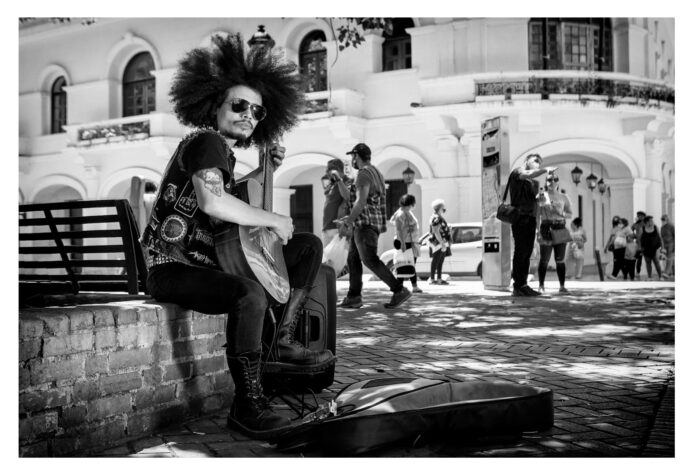 EXPOSICIÓN MÚSICOS CALLEJEROS
ROGER ZAYAS
No Results Found
The page you requested could not be found. Try refining your search, or use the navigation above to locate the post.